Global Textiles cares deeply about our planet and that is why we started creating a more sustainable textile industry. In 2018, 30% of our polyester fabrics were made out of recycled materials. Our goal is to achieve 100% by 2022.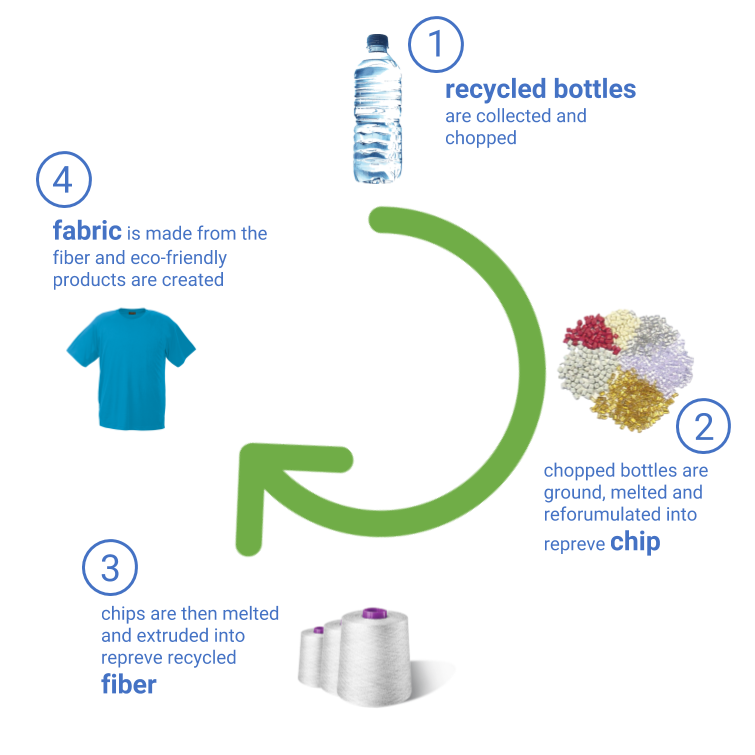 One of the positive aspects of polyester is that it's completely reusable and it can be manufactured from recycled plastics.
Polyester recycling is developed using clear plastic water bottles or PET as raw material, a source of plastic that would otherwise go into the landfill. By adopting these practices we are committing our production to an eco-friendly world. The biggest impact will be reflected in lower energy use in production, saving natural resources and lowering greenhouse gas emission.
Our practices for a better world
Job Creation
More than 1300 jobs in Guatemala throughout our supply chain
Recycling
Keeping rivers, lakes, and forests clean by reusing PET waste as raw material
Sustainable Income
Helping people obtain a sustainable source of income
Fabric Mill
13 Ave. 33-00 Zona 13 Colonia Santa Fé, Guatemala.
+502 2505-8686
Jorge Zaid
[email protected]
Spinning Mill
Villa Nueva Zona 4, Km 18.5 Carretera MayanGolf, Portón No.2, Guatemala.
+502 5454-1258
Wilmar Loaiza
[email protected]